6.5x7.5, Risograph Print, Wire-bound, 2018
---
Experimental Publication Design
The Non-Planner
It is there all year along. Whispering, complaining and trying to convince you to just skip that date, don't pay that bill, call in sick to work.
The cranky voice in my head, my alter-ego, is personified as my experimental planner for the year 2018–2019.
The Non-Planner comments and complaints on some days, making it very hard to use that daily section. When it becomes moodier, the planning pages become black and distorted—the utility of the object as a planner is significantly decreased. It can no longer function.


Planners are usually made to organize one's life, to promote better time-management and productivity, whereas The Non-Planner is designed to trick the user out of it all.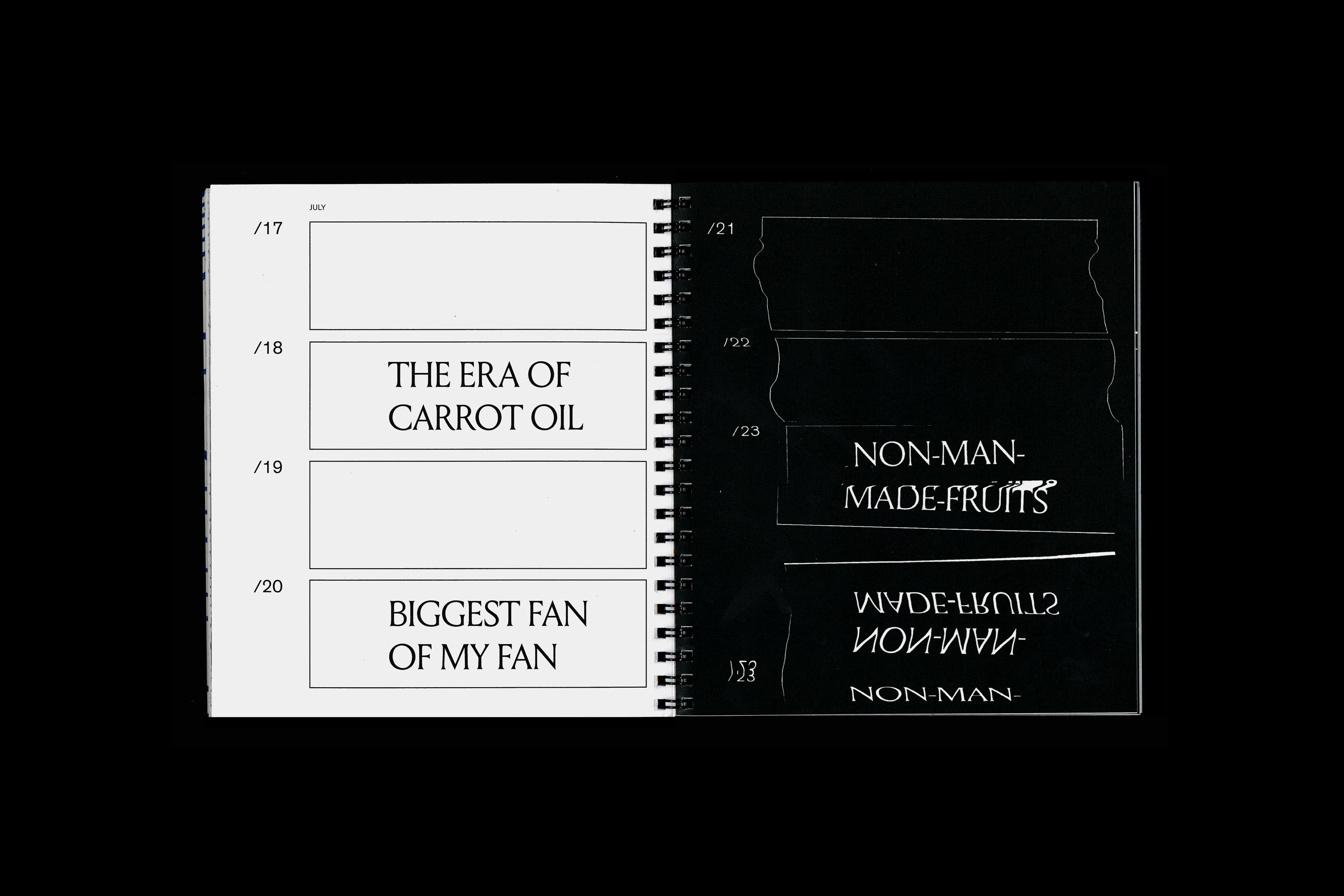 For the project, I analyzed my mood swings of a year. Then I created a visualized graph of my mood from low to high by season.

Later I divided the generated forms into four for each season and distorted them by scanning.