TW: Newcomer Package, 9x12, Digital Print, 2019
---
Branding & Exhibition Design
THIS WAY:
2019 MECA BFA Thesis Exhibition




Full-branding and exhibition design for Maine College of Art's 2019 BFA Thesis Show.
THIS WAY represents an attitude which is all at once challenging and conclusive, echoing a paradox. This exhibition serves as both a final note and a beginning point. The work on display shows individual responses to tumultuous social times, ever-changing identities, and countless other elements that have helped to establish each voice. THIS WAY has a personality unto itself; it is unique in its self-awareness and engaging in its bold yet imaginative tone.

Coordinator:
Nikki Rayburn
Curatorial Team:
Sarah Sawtelle
,
Chelsee Capone
,
Courtney Cronin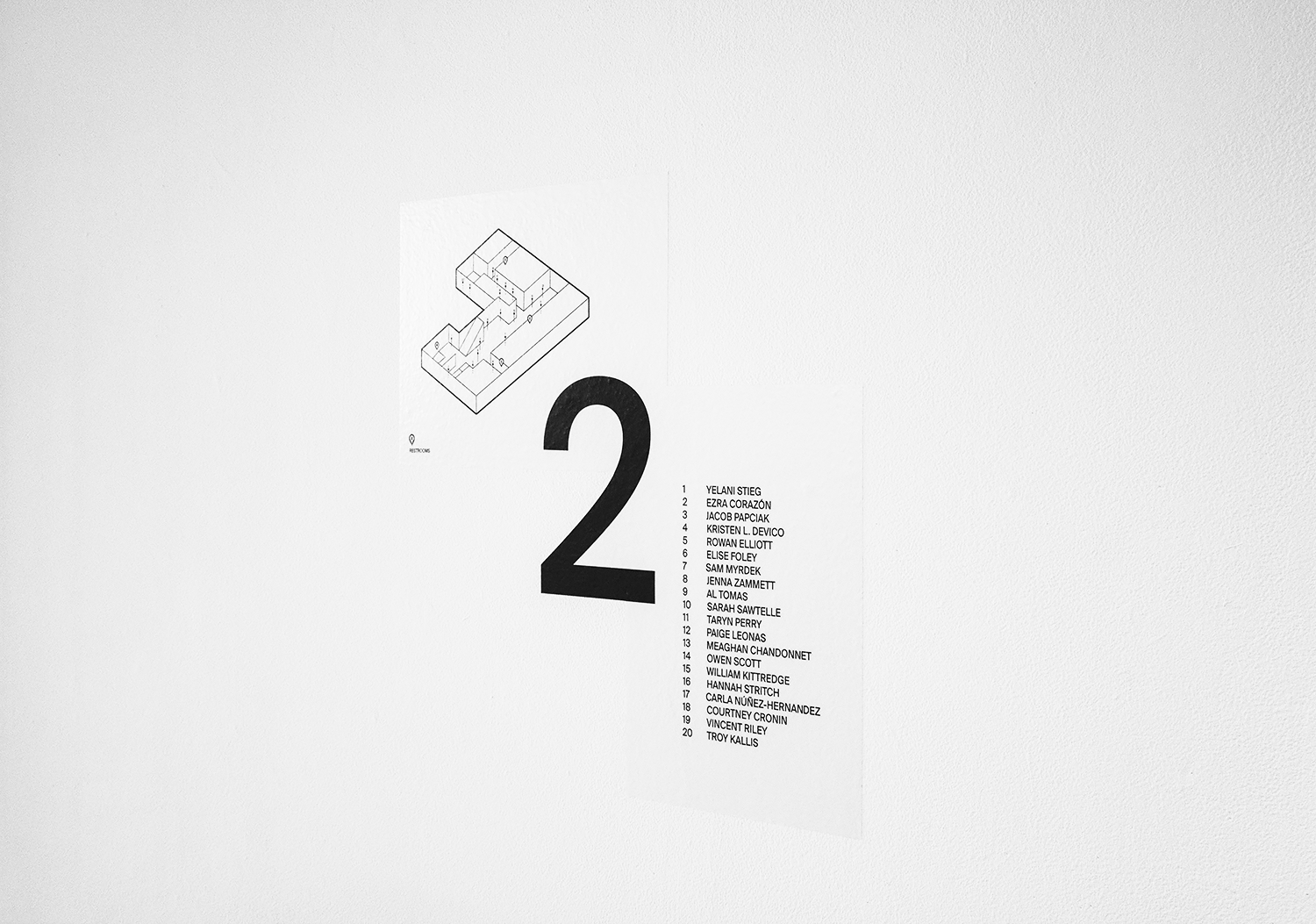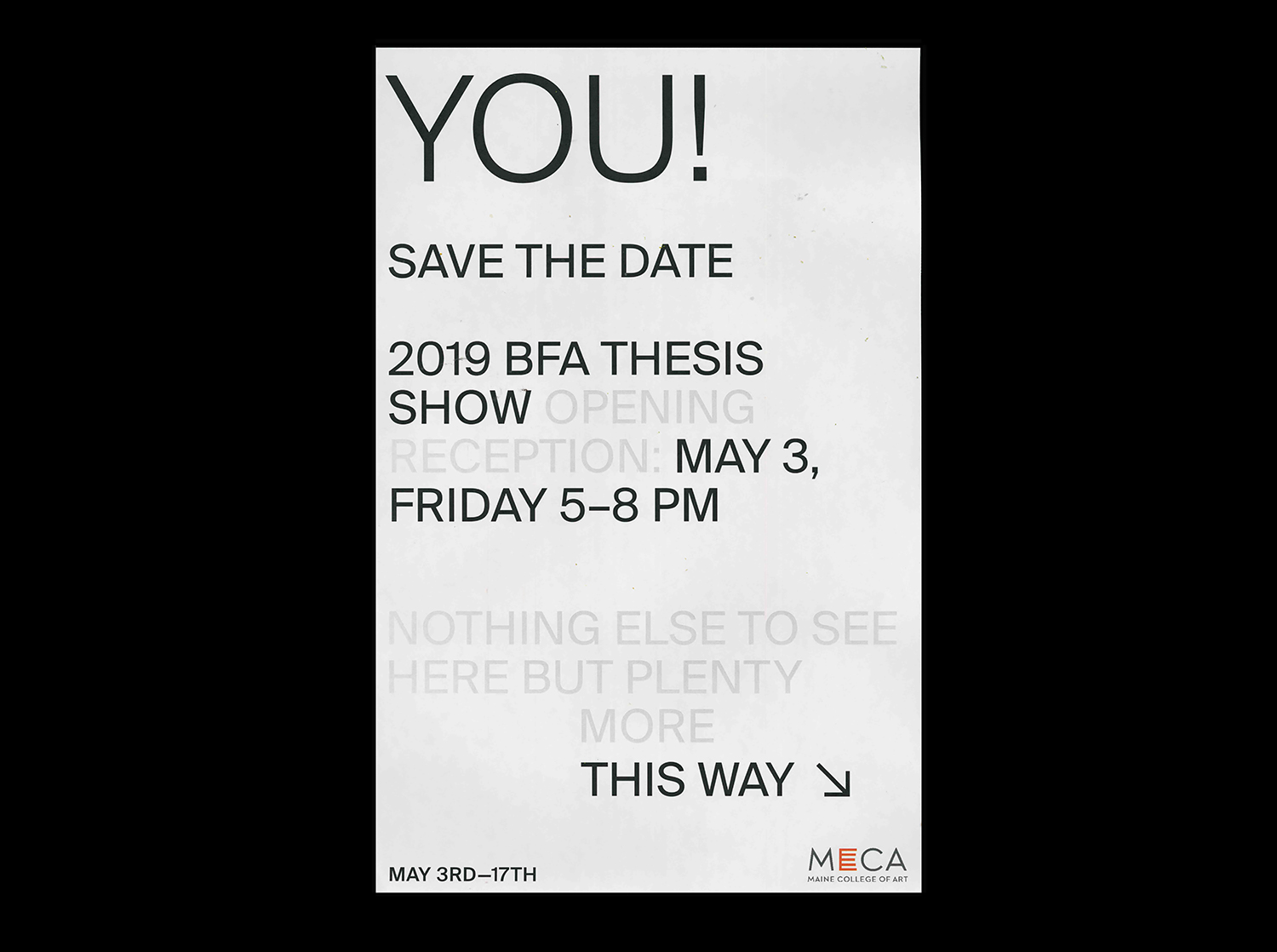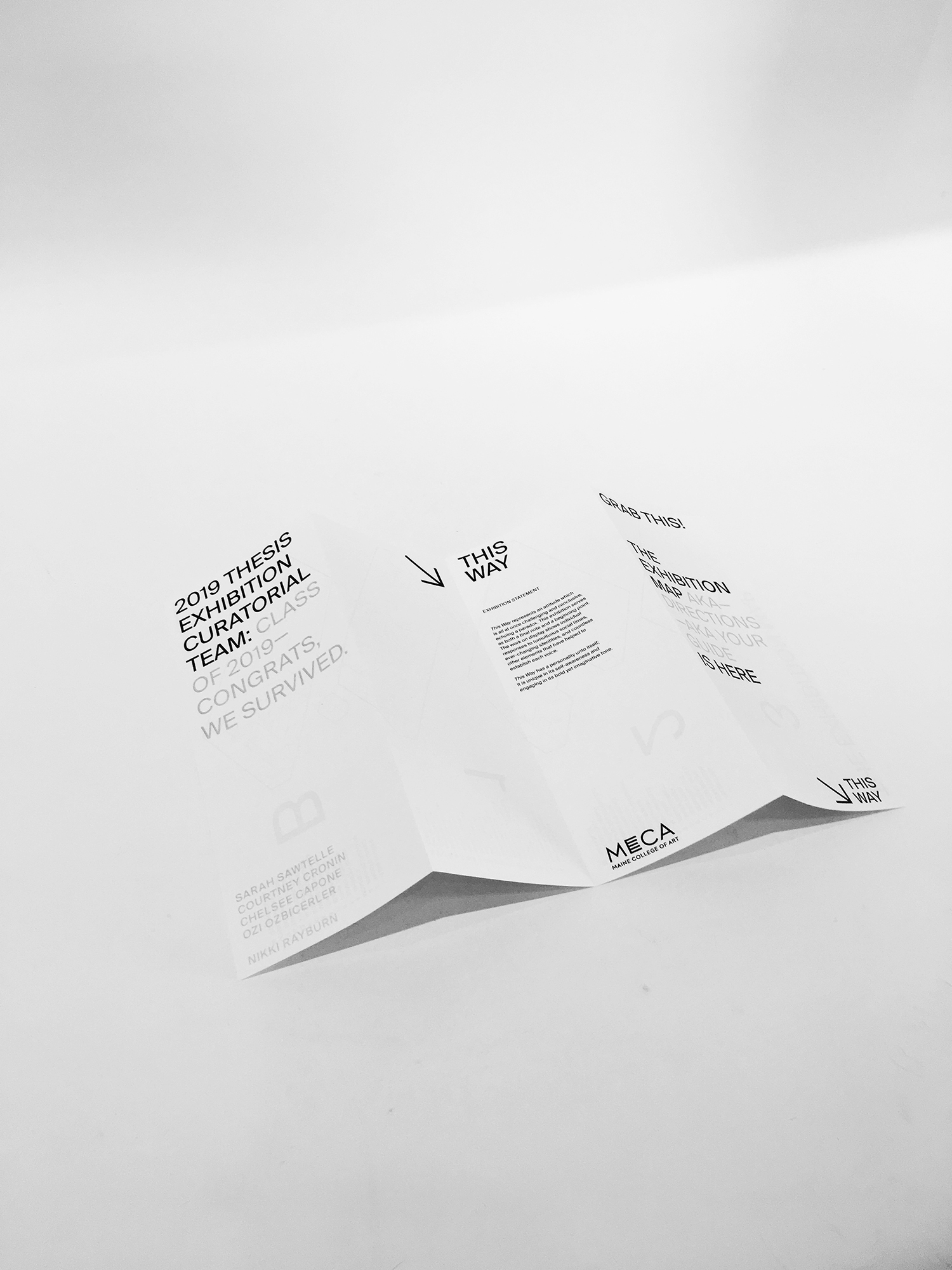 THE INDEX

An inventory booklet featuring all the graduating seniors and their contact information for further opportunities. The booklet comes with a small pocket in the back page, where the visitors can collect the business cards they take from the artists' during the exhibition and check out their website or instagram later.

The booklet was given to visitors as a part of the newcomers' package along with the exhibition map, a postcard, and a sticker pack.